Good things happen to those who do the right thing
Employee financial stress costs businesses millions. Give your employees early access to their wages and rewards on their daily purchases – at absolutely no cost.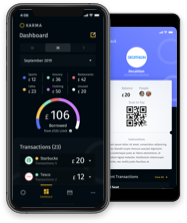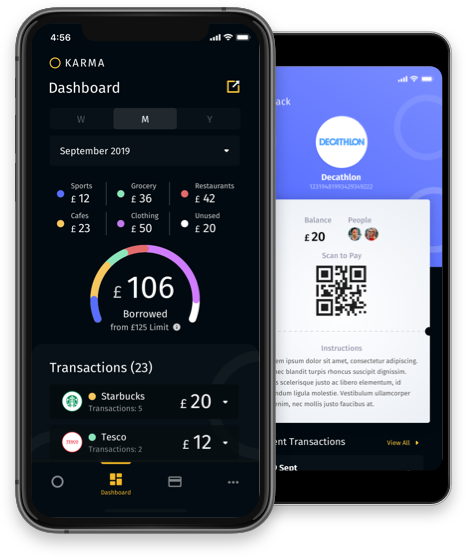 Simple Products, Big Impact
Karma Advance
Karma Advance is interest and fee free. It gives employees early access to up to £300 from their pay cheque to spend through the Karma App at a retailer of their choice.
Karma Rewards
Karma Reward can be used with, or instead of, Karma Advance and enables employees to receive up to 5% back on Reward purchases
Employees sign up independently, you don't have to do anything.
Improve your employees' productivity, increase employee retention and reduce absences.
Improve your bottom line and reduce wage costs.
No fees, no subscriptions, no interest. No cost.
No impact on existing payroll process, no impact on cash flow, no integrations - Karma does all of the work for you.
Karma has been accepted to test in the FCA Regulatory Sandbox. For more information click here
click here.
Partners
Some retailers may not be available due to COVID-19.
and more...
Get started today,
it's free.
Karma gives people access to their wages ahead of their pay cheque to pay for essentials – at absolutely no cost to anyone!